By Nick Deligiannis Web Ref: social.hays.com


It might come to you as common sense that good staff engagement is a vital contributing factor towards a high-performing organisation, but have you stopped to consider the definition of an engaged workforce and how, specifically, it can impact your business? An engaged workforce is typically one in which employees understand and are committed to an organisation's values and objectives, and are passionately motivated to not only offer their very best at work but to go above and beyond to help achieve its goals. An engaged workforce doesn't just happen. It's a two-way process in which an organisation needs to work hard to engage its staff and, crucially, where employees themselves decide how engaged they will be in return. It's a symbiotic relationship where both the employer and employee support each other; if one side fails to back the other, engagement levels deteriorate rapidly. In this blog, the first of a two-part series on staff engagement, I'll address why engagement is important to employers, while in the next blog I'll share some practical strategies, covering both intrinsic and extrinsic factors, you can take to improve your organisation's employee engagement levels.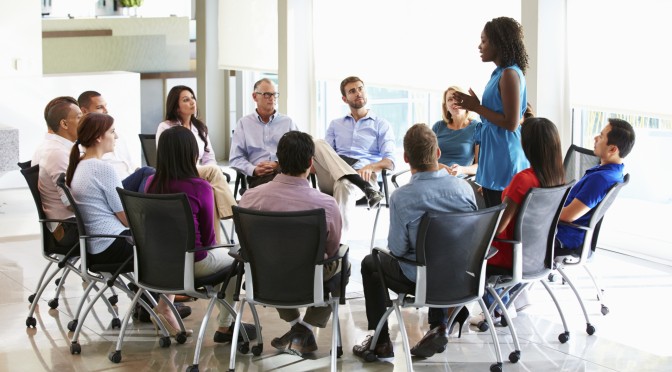 How important is staff engagement?


According to our 'Staff Engagement, Ideas for Action' survey of employers here in Australia, 83 per cent believed staff engagement is important to their organisation and a further 14 per cent said it is important 'to some degree'; just 3 per cent said staff engagement is not important. While this report is only representative of a small portion of the global population, the vastly superior proportion of those who recognise the importance of staff engagement should be enough to convince you of how much a priority it needs to be for your business. Staff engagement should be a priority for your business, especially considering the current financial and skills climate in many large economies. As the 2015 Hays Global Skills Index shows, many countries are facing a severe shortage of candidates in high-skill industries. With skills in short supply, employers need to maximise their existing human capital investment. This makes staff engagement important for several reasons – here are four of the most impactful:


High staff retention


Firstly, an engaged workforce is more likely to be retained. In a candidate short market, competition for skilled professionals increases. But various studies have shown that an engaged workforce is less likely to be tempted by offers from your competitors and will have a higher retention rate than an unengaged workforce. One such study was by The Corporate Leadership Council and found that the most engaged employees are 87 per cent less likely to depart an organisation. Another by The Energy Project reported that employees who derive meaning and significance from their work are more than three times as likely to stay with their organisations. In our own regional survey, 88 per cent of respondents said an engaged workforce is more likely to be retained long-term than an unengaged workforce. A further 12 per cent agreed with this sentiment 'to some degree'.


Increased productivity and innovation


Secondly, an engaged workforce will be more productive and innovative than an unengaged workforce. Our own survey for the Australian market found that 98 per cent of employers believe an engaged workforce is more productive than an unengaged workforce, with the remaining 2 per cent agreeing 'to some degree'. Meanwhile 90 per cent said an engaged workforce is more innovative, with the remaining 10 per cent agreeing 'to some degree'. Not one respondent felt that there was no difference in terms of innovation between an engaged and unengaged workforce. According to the Workplace Research Foundation, highly engaged employees are 38 per cent more likely to have above average productivity. Meanwhile research from Insync Surveys shows engaged employees are almost five times more likely than disengaged employees to say their organisation is committed to bringing innovative products and services to the marketplace. The same research concluded that 'disengaged employees actually act as a hand brake on your efforts to accelerate productivity and innovation'.


Bottom line boost


Thirdly, an engaged workforce impacts positively on an organisation's bottom line. A study by Gallup found that companies in the top quartile for engaged employees, compared with the bottom quartile, have 22 per cent higher profitability and 10 per cent higher customer ratings. In addition a Dale Carnegie study found that companies with engaged employees outperform those without engaged employees by up to 202 per cent, while a study by Harvard Business Review concluded that an engaged workforce has a positive impact on business and financial performance. Our own survey found that 90 per cent of employers believe an engaged workforce has a greater positive impact on an organisation's financial performance than an unengaged workforce. A further 9 per cent agreed this is the case 'to some degree'. Just 1 per cent said there is no difference between the impact of an engaged and unengaged workforce on an organisation's financial performance. Proactive workforce Finally, a highly engaged workforce is willing to go the extra mile and put in discretionary effort. Temkin Group research shows that highly engaged employees are 2.5 times as likely to stay at work late if something needs to be done after the normal workday ends compared with disengaged employees. They're also more than two times as likely to help someone at work even if they don't ask for help, and more than three times as likely to do something good for the company that is not expected of them. In addition, Gallup found that highly engaged employees on average have 3.9 days off work sick per year, but their actively disengaged colleagues miss an average of 10.7 days sick per year.


Get engaged


Despite this our survey found that just 40 per cent of employers feel that the vast majority of their staff are engaged. For employers seeking to maximise their human capital investment, it's therefore no wonder that employee engagement is one of the highest issues on the agenda. More articles to follow that will inspire your staff engagement strategy.